Redwood City standstill over ADU height​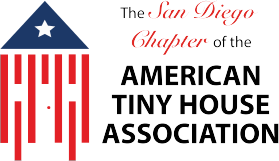 A measure intended to bring a Redwood City accessory dwelling unit ordinance into alignment with state law was sent back to the Planning Commission following a disagreement between councilmembers over height limits of the structures.
Of main concern to councilmembers and public speakers was the proposed height in the ordinance which would allow for ADUs, attached or detached additional living space, to be built to 22 feet, allowing for a large two-story structure. Despite concerns around the parameters of the order, all commenters supported the passage of some form of the measure.
"Make it as easy as possible to build ADUs. We're seeing an incredible increase in demand as families are choosing to shelter in place together. We're learning that housing is health care and that we all need to do more and do better to create a variety of housing choices so everyone that works of lives or commutes into our community can thrive," said Evelyn Stivers, the executive director of Housing Leadership Council.
The new state laws include overlapping assembly bills 68 and 881, which allow an ADU of at least 800 square feet that's 16 feet in height with 4-foot side and rear setbacks to be constructed. The bills also allow two different kinds of ADUs to be built on single-family lots for a total of three living structures on one lot; they reduce parking requirements and force cities to ministerially approve a permit within 60 days of deeming an application complete, according to a report prepared by staff.
"I would completely and only support an ordinance if it says 16 feet maximum building height. I don't think 22 feet is acceptable. I truly do believe we should follow state guidelines," said Councilwoman Janet Borgens. "Let's make it simple, let's make it fair, let's make it equitable. And this is exactly that for me provided we keep it at 16 feet."
While a 16-foot structure could allow for a second floor, the difference in feet would determine whether an individual could stand up straight on the additional level. Councilwoman Giselle Hale referred to notes taken during a 2019 meeting in which it was decided the additional space was necessary to allow for a roof pitch.
"We had extensive discussions and we landed on the 22 feet. I do believe ... that it came down to ... a need for ... someone to add a second bedroom and that could make it possible for families to use these as well," said Hale. "Nothing has changed and I would still stand by that recommendation and I would further add that the need for ADUs is even greater than when we last met."
Councilmembers agreed on other changes proposed in the measure such as requiring homeowners to notify their neighbors before building an ADU, though there would be no appeals process, and banning short term rentals except for homeowners who currently use their ADU for that purpose.
Proposed as an emergency ordinance, the measure required six council votes to pass but only received support from Councilman Ian Bain, Mayor Diane Howard, Councilwoman Diana Reddy and Borgens. Hale, along with Vice Mayor Shelly Masur and Councilwoman Alicia Aguirre voted against the measure due to strong beliefs the larger structures would better help alleviate the struggle to find affordable housing.
By failing to come to an agreement, such as compromising on height as suggested by staff, the measure will return to the Planning Commission to follow standard review procedure including additional readings and a 30 day public comment period. ADU applications filed now up to when the new ordinance is approved will be subject to state issued design parameters including a maximum height of 28 feet.
In other business, the council approved entering a contract with Hinderliter, de Llamas & Associates, a consulting agency, to develop and manage the permit renewal program and compliance audit process for local cannabis delivery businesses. The measure also grants the city manager authority to extend the $120,000 one-year agreement for two additional years not to exceed $360,000.
Additionally, the council approved a five-year Permanent Local Housing Allocation Plan and grant not to exceed $2,086,314 which will go to help fund the Safe Parking Program aimed at transitioning Redwood City RV residents into permanent housing. A $55,630 three-month contract with LifeMoves, a nonprofit aimed at ending homelessness, was also approved for Safe Parking Program outreach and engagement services for those living in RVs parked on Redwood City streets.
By Sierra Lopez Daily Journal correspondent
​