San Jose Took A Major Step To Approve Movable Tiny Homes​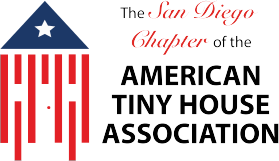 Statement From Dan Fitzpatrick, Director of Government Affairs of American Tiny House Association (ATHA), and President of The Tiny Home Industry Association ( THIA )
Awesome news from the City of San Jose, California's third largest city!
San Jose City Council today took a major step to approve Movable Tiny Homes as ADUs! The ordinance, modeled after the LA City ordinance. The ordinance has to go through another reading and will then become law by the end of May.
The Accessory Dwelling Unit (ADU) ordinance approval permits Movable Tiny Houses as permissible and permanently habitable accessory dwelling units (ADU).
Movable tiny homes are being accepted in California's largest cities and provides a model for other cities around the country. The City of San Diego will hear a similar ordinance at its Planning Commission on the 16th of April and Humboldt County will act on it this spring.
​