Santa Cruz - Tiny Homes Coming Soon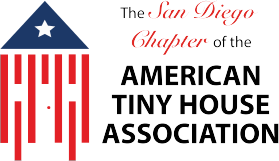 Santa Cruz County is facing rising housing costs and a shortage of available affordable housing. This ongoing challenge has been further exacerbated in recent months by the COVID-19 pandemic and the displacement of residents due to the CZU Complex Fires. Low-income residents, the elderly, the unhoused, individuals with disabilities, students, and many others in our community face ongoing hardship in securing and maintaining truly affordable housing.
This proposal builds on the work of other California counties and cities that have revised and updated building, planning, and zoning codes to include Tiny Homes, including Movable Tiny Homes (MTH), Tiny Homes on Wheels (THOW), and Tiny Homes on Foundation (THOF), as legal Accessory Dwelling Units (ADUs) and primary residences.
The revision of existing County planning and building codes to include Tiny Homes carries the promise of increasing affordable housing options for all County residents, including those impacted by the CZU Complex Fires, the COVID-19 pandemic, and homelessness. Further, the inclusion of Tiny Homes as permittable residences will help the County come closer to meeting Regional Housing Needs Allocation (RHNA) requirements, as well as accomplish housing-related goals stated in the 2018-2024 County Strategic Plan.
--- Click the following link for additional details: https://movabletinyhomes.com/breaking-news