City of SAn Diego is now accepting Movable Tiny home permit applications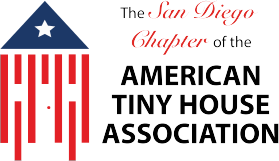 We've finally crossed the finish line! The 'Tiny Home Movement' is officially underway in the City of San Diego.
First, Movable Tiny Homes, are no longer classified as Accessory Dwelling Units and will now be regulated under its own separate use category.
Secondly, for those living in the City of San Diego, you can now submit your permit applications. To get a head start, click on the link below to gain an understanding of how to place a movable tiny home on your property. https://www.sandiego.gov/sites/default/files/dsdib403.pdf
With jurisdictions all over California under the immense pressure of finding solutions to our affordable housing crisis, San Diego is one of the largest cities in the state leading the way by taking this major step that allows Movable Tiny Homes in the backyard.
Way to go San Diego! Let's get back to being America's Finest City...
​