Humboldt County Approved The Movable Tiny Home Ordinance​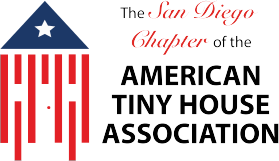 Yesterday, the Humboldt County Board of Supervisors approved an ordinance to permit movable tiny homes as ADUs. The vote was 4-1. Humboldt County becomes the second county in California, and the state's first rural county, to permit movable tiny homes as habitable ADUs.
Dan Fitzpatrick, President of the Tiny Home Industry Association, said, "The Planning staff of Humboldt County has been great to work with this past year in writing this groundbreaking ordinance. I think this action will lead to many of California's other rural counties to consider such ordinances."
Daniel R. Fitzpatrick
President
Tiny Home Industry Association (THIA)
The Humboldt County Planning Commission reviewed the ADU ordinance and related amendments in a series of five public hearings, beginning in May and through July of 2020. At its July 23, 2020 meeting, a virtual meeting, the Commission recommended the following Drafts to the Board of Supervisors for adoption.
​